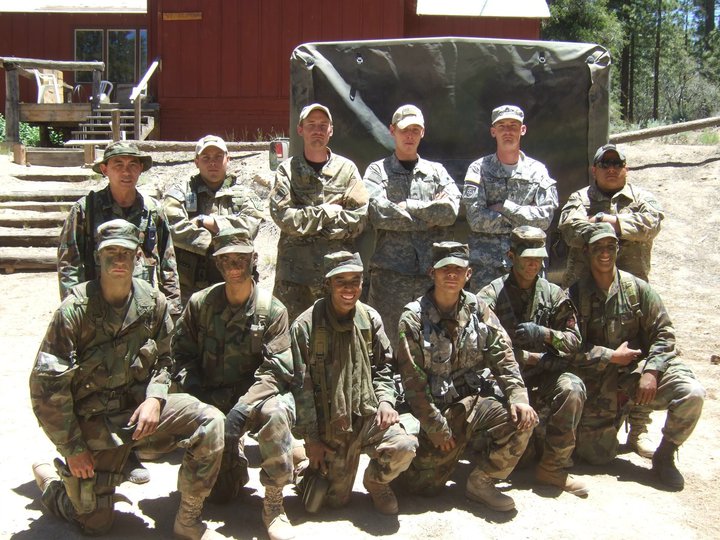 First City Rifle Corp (FCRC) is a Military Explorer Post in the 503(c) non-profit Learning for Life Corporation which is an affiliate of the Boy Scouts of America. 
In May 1985 FCRC was created by Captain Andre Coloumbe and Master Sergeants Terry Lee, as a Boy Scouts of America Military Explorer Post. Post 124 was initially sponsored by the 1/144th Field Artillery California National Guard unit in Van Nuys, California; then sponsored by the Air National Guard in Van Nuys, California.  The mission of the FCRC is to produce a competent small unit leader who is confident that they can lead and overcome all obstacles to accomplish the mission while motivating young people to be better citizens, students and Americans.
Training is in line with subjects individual soldiers are taught to round out their individual skills.  The collective training is designed to train individuals to work together as a team to accomplish specific goals.  The training given prepares the individuals for military training, if they desire, and also prepares them for life as an adult.  As time goes on, so does the FCRC, in that the FCRC ranks are expanding.  In 1987 two more units were organized with Company A in Redlands, California and Company B in Los Alamitos, California. To encourage high morale and esprit de corps, the training was expanded to include voluntary courses such as Airborne School, Recondo School, SERE School and SCUBA School.
The FCRC conducts training with the California National Guard and The Army Reserve at locations such as Camp Pendleton Marine Corps Base and Camp Roberts, Army California National Guard Camp.  At the military bases, the Riflemen are taught marksmanship and to qualify with a military weapon.  The main emphasis of weapons training is weapons safety in addition to weapons familiarization.
The beret signifies the individual's completion and acknowledgment of his skills. The black beret is worn by Recondo's, the maroon beret is worn by our very own Airborne troopers. In the past this flash represented Van Nuys and Monroe High School participation as a joint Recondo School Program. Presently, this flash became FCRC's own flash which represents the individual's involvement in our special elite programs.